Improve your critical thinking skills and learn how to write film reviews and analyze and evaluate any other audiovisual media product within the Film Criticism workshop. Moldox Lab organizes the Workshop on 10-12 September in Cahul!
About the Workshop
In addition to rethinking the way you watch films, the Workshop aims to help train a critical view of media content as a whole.
In order to get people to consider you a reliable reviewer, whether you practice review writing as a hobby or it is your profession, rendering a clear and accurate picture of the film is not always enough. The review should invite dialogue, provoke questions and explore a broader context.
For three days, in a relaxed and creative atmosphere at the Moldox International Documentary Film Festival for Social Change and with expert Nick Holdsworth, you will learn how to analyze and approach films from different perspectives, discover techniques for writing reviews, and how to turn film criticism into a "story." Last but not least, gain experience through practical exercises.
At the same time, during the Workshop, you will have the opportunity to learn about the filmmaking process, attend screenings of the Moldox Festival for which you will write reviews, and receive feedback from the tutor.
Who can apply?
Media representatives passionate about the film industry, both local and international, and filmmakers who practice writing film reviews are encouraged to apply.
How apply?
The Workshop is free of charge to attend, and places are limited. To apply, fill in the application form available here https://forms.gle/fvYMqThoskTNj2iM9 by 12 August 2021.
About the tutor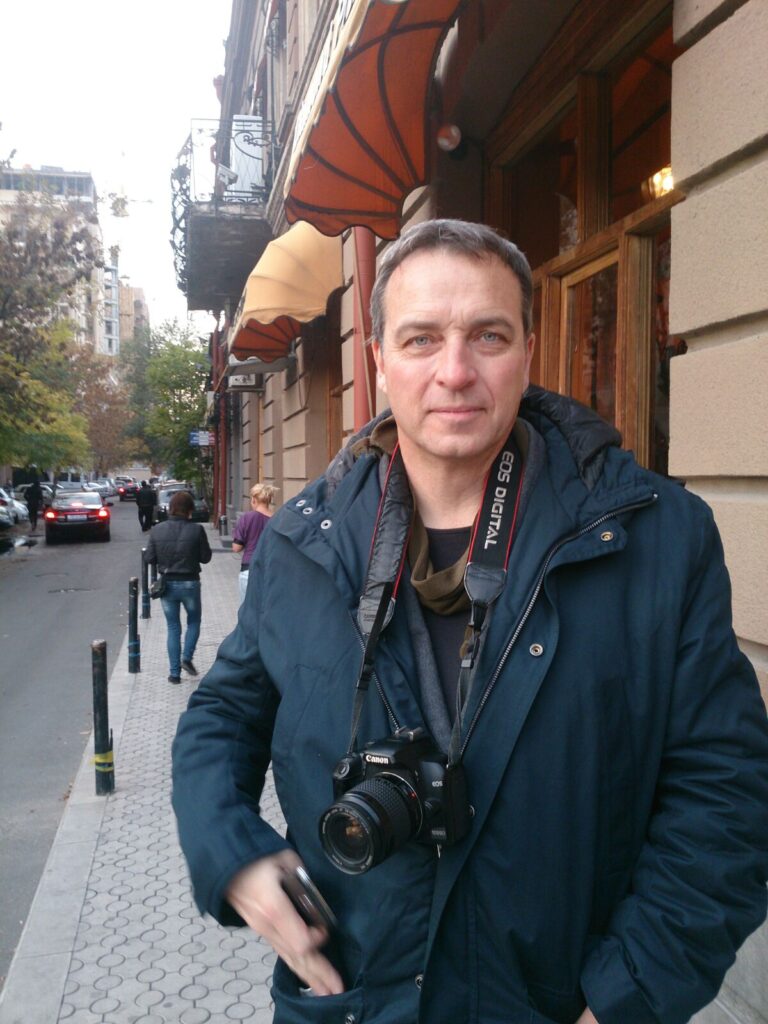 Nick Holdsworth will deliver the Workshop – Journalist, writer, film director, and expert on the film and TV industry in Central and Eastern Europe. He collaborates with many established media outlets, including The Times, Variety, Radio Free Europe, Hollywood Reporter, Modern Times Review, and others. Nick has also produced radio programs for the BBC and television reports for WTN. He writes and directs documentary films for several television stations. He is currently working on the documentary "Napoleon's Lost Imperial Gold" and has several other feature-length scripts in development. Nick has also written and directed six short documentaries for the European Training Foundation and has extensive experience as a jury member at international film festivals such as the East European Film Festival in Cottbus, Germany, Batumi International Film Festival, Georgia, Golden Apricot International Film Festival in Yerevan, Armenia and others.
Details:
Language of instruction: English;
Deadline for applications: 12 August 2021;
Number of participants: 10.
For more information, please get in touch with us at lab@moldoxfestival.com.
The US Embassy funds the organizing the Film Criticism Workshop. Views expressed in the Workshop are those of the project's authors and do not necessarily reflect those of the US Embassy.