Apply to Investigative Documentary Workshop with top US tutors by 13th of January!
In these difficult times and in a country like Moldova, which still cannot claim to be truly democratic, there has never been a great need for investigations in order to shed light on what those in power are intentionally hiding. In order to contribute to the freedom of speech defense, Moldox Lab, the leading documentary film laboratory in Moldova, comes with a two-module workshop geared towards investigative journalists and/or filmmakers dedicated to making an impactful investigative documentary film. 
ABOUT THE WORKSHOP
The Investigative Doc workshop is designed to assist local journalists and film directors who want to develop and transpose journalistic investigations on the film screen. Participants will learn to use documentary techniques in investigative journalism to create compelling and resonant documentaries for our society, along with big names in the global documentary film industry, such as Nina Seavey Gilden (USA) – documentary filmmaker, podcaster, and Research Professor in History and Media and Public Affairs at George Washington University; winner of the Emmy Award for Best Research for the documentary "A Paralyzing Fear: The Story of Polio in America" (1998) and David France (USA) – director of the Oscar-nominated documentary "How to Survive a Plague" and "Welcome to Chechnya".
AGENDA
Module I HYBRID with Nina Seavey Gilden  (18th – 26th January 2022)
Module II OFFLINE with David France (March, 2022. Exact dates TBC) 
The workshop day will start at 18.30 EET and will last for about 2-3 hours daily
Together with the mentors as well as other experts, participants will develop their investigative documentary projects and will learn how to turn them into impactful and visually engaging documentary films. They will go through the process of documenting and collecting data, teaser/trailer editing, synopsis writing, project pitching, and analyzing case studies.
In addition to group sessions, for more in depth feedback projects will also be discussed in individual meetings with the mentors. Not least, participants will benefit from the extensive experience of mentors and will learn how to present their projects in a way that can attract potential partners, but also various networking, funding and distribution opportunities. 
The 1st Module with Nina Seavey Gilden will take place in hybrid format, involving the physical presence of participants in Chisinau and the mentor online. The 2nd Module with the physical presence of David France will take place in Chisinau. 
Who can participate? 
The workshop is intended to be the next step for local journalists and filmmakers who have identified or are already working on an investigative subject and want to develop it in a documentary. A production team of up to two people can participate in the workshop. Besides individual journalists and filmmakers, we strongly encourage to apply in teams, for example a team of film director and editor of the project, or a team composed of a journalist and a filmmaker attached to the project.
Journalists/filmmakers apply with an investigation research they want to develop in a short, medium or long film documentary film.
Are citizens of Moldova OR have a Moldovan Investigative project.
Advanced knowledge of English language
Participants have experience in journalism and/or filmmaking.
How to participate?
Complete the application form until 10th January 2022, 23.59 EET
Attach a short summary of your CV/a short bio
Attach the research/article on the investigation you are planning to develop
Send a proposal of the investigation you would like to work on. The proposal should not be longer than 1 page
*All documents must be submitted in English
About the mentors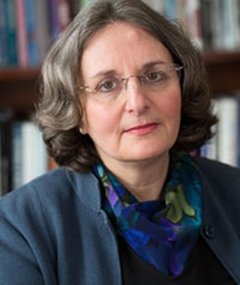 Nina Gilden Seavey is an Emmy Award-winning documentarian with a 30-year career in the non-fiction world. Her media projects can be seen in theaters, on television,  in ancillary media, in museum exhibitions, and heard in podcasts across the globe.  Seavey is also the author of numerous articles, books, and essays on a wide range of topics in film, history, and literature. She is the President of Seavey Media (seaveymedia.com)
Seavey is the Founding Director of The Documentary Center in the School of Media and Public Affairs at The George Washington University. She holds the academic rank of Full Research Professor of History and Media and Public Affairs with appointments both in the Department of History and in the School of Media and Public Affairs. From 2017-2019 Seavey was a Senior Research Fellow at the Schuster Institute for Investigative Journalism at Brandeis University.
Seavey's documentaries have won numerous awards including five National Emmy nominations (one statue awarded), the Erik Barnouw Prize for Best Historical Film of the Year, The Golden Hugo, Cine Special Jury Prize, The Telly Award, The Italian National Olympic Cup for Best Sports Film, The Peter C Rollins Prize for Best Film in American Culture, among many others.  
Seavey has received a number of professional accolades including being named one of the Top 50 professors of Journalism in the U.S. Among other industry awards she received a commendation for "Outstanding Service to the Industry" by Discovery Communications, was the Charles Guggenheim Cinema St. Louis Award recipient, and was named a "Woman of Vision" by Women in Film and Video. 
In addition to her numerous film and media productions and work as an educator, in 2002, Seavey became the Founding Director of SILVERDOCS: AFI/Discovery Channel Documentary Festival (now AFI Docs).  She built the festival into the largest documentary festival in the US.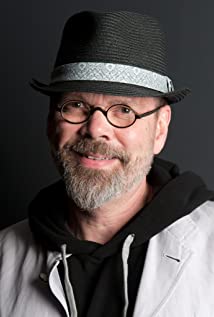 David France is an Oscar-nominated filmmaker, New York Times bestselling author, and award-winning investigative journalist. His latest book, titled How to Survive a Plague(Knopf, 2016), received the Baillie Gifford Prize for best nonfiction book published in the English Language, the Green Carnation Prize, the Stonewall Book Award (nonfiction) from the American Library Association, the Lambda Literary Award, the Publishers' Triangle Best Nonfiction award, and the National Lesbian and Gay Journalists Association Prize. It was longlisted for the Andrew Carnegie Medal for Excellence, and shortlisted for the Wellcome Book Prize. Other books include The Confession (2006), Our Fathers (2004), and Bag of Toys (1992).
France has seen his journalistic work inspire several films, including the Peabody-winning film Soldier Girl (Showtime 2003), based on his New York Times Magazine story of the transgender girlfriend of a soldier killed in an anti-gay attack,
As a filmmaker, his directorial debut, How to Survive a Plague (IFC Films 2012), was nominated for an Oscar, two Emmys, and a Directors Guild Award. Appearing on over 20 "Best of the Year" lists, including Time and Entertainment Weekly, the documentary won top honors from the Gotham Awards, the International Documentary Association, the New York Film Critics Circle, the Boston Society of Film Critics, and the Provincetown Film Festival, among many others. After a theatrical run reaching over 30 cities, How to Survive a Plague was aired on PBS' Independent Lens, garnering a Peabody Award.
His 2017 film, Watch The Death and Life of Marsha P. Johnson, a Netflix Original Documentary, won numerous festival prizes and was awarded the Outfest "Freedom Award" and a special jury recognition from Sheffield International Documentary Festival. Critics put it on multiple "Best of the Year" lists. David premiered his newest documentary, Welcome to Chechnya (HBO Max 2020), at the 2020 Sundance Film Festival, where it won the special jury award for documentary editing, and it received the Panorama Audience Award and Amnesty International Film Prize at 2020 Berlinale.
The film was further recognized with a Peabody Award, a BAFTA Award, and the Seigenthaler Prize from RFK Human Rights. It was nominated for the Primetime Emmy Award for Exceptional Merit in Documentary Filmmaking. Some 20 festivals have given it their top prizes, including Thessaloniki Documentary Film Festival 2020, DOC NYC 2020, and One World Human Rights Documentary Film Festival in 2020.
He's currently in production on a documentary taking an inside look at the global race to research, develop, regulate, and roll out COVID-19 vaccines in the war against the pandemic with a targeted domestic and international release in 2022.
ATTENTION!
Registration and participation in the workshop is FREE of charge. The projects participating in the Investigative Doc will mention, when completed, participation in the Moldox Lab workshops and the Moldox (logo) in the film credits.
The workshop registration is confirmation of the availability to participate in both modules (daily video sessions and physical workshop), according to the agenda of the activities communicated by the organizers. 
Deadline for applications is 10th January 2022.
Applications that will not include all the materials requested and/or fail to comply with the registration deadline will not be considered.
For more information please contact us at lab@moldoxfestival.com.
The US Embassy funds the organizing the Investigative Documentary Workshop. Views expressed in the Workshop are those of the project's authors and do not necessarily reflect those of the US Embassy.